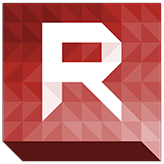 Enterprise Video Solution
An organization-wide learning solution, TechSmith Relay gives anyone the ability to record and share videos as well as measure their effectiveness. TechSmith Relay includes an easy-to-use desktop and mobile recorder, built-in quizzing and analytics, plus media hosting that helps you manage videos.
Discover what TechSmith Relay can do


Create and Manage Videos
Give everyone the power to record videos from any Mac, Windows computer, or mobile device. Create new tutorials and video presentations, bring in real-world content from your smartphone, or import videos from YouTube.


Share Securely
All content you create will automatically be uploaded to your company space and saved securely in the cloud (or behind your own firewall). Share content with everyone in your organization, specific groups, or single users. Managing access and other preferences is easy.


Know Your Impact
TechSmith Relay's easy-to-use analytics help you measure your content's success. Interact with your viewers by adding quiz questions or open-ended responses, and see results on-demand. You can also check to see who's watched the videos, and how much of each video they viewed.